Windows Media Center Add-on - My Movies
Updated 03-02-2009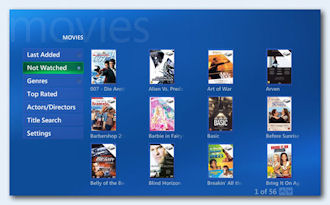 My Movies for Microsoft Media Center 2005, Microsoft Windows Vista Home Premium and Ultimate is the ultimate movie collection management and playback tool. With My Movies you are able to index your movies with automatically downloaded data from the My Movies Web Service, and then browse movies, actors, directors and much more.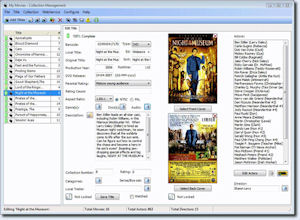 Browse, read about and watch your movies
After indexing your movies, you can browse your movies, view covers, read descriptions, see which actors star in a movie and much more.

Share collection on multiple clients
You can setup a main movie collection, and have multiple client browse it, and watch movies from it from additional Media Centers or Media Center extenders

My Movies DVD Browser
Support for DVD's in Media Center is a little poor. This can be greatly improved by installing this add-on, it provides many of the standard features you would expect. More

Tidy Up Your Music Collection
In this tutorial we look at fixing the ID3 tags on your music collection.
Read Tutorial

More articles to come...
Watch this space...
Watch this one too...